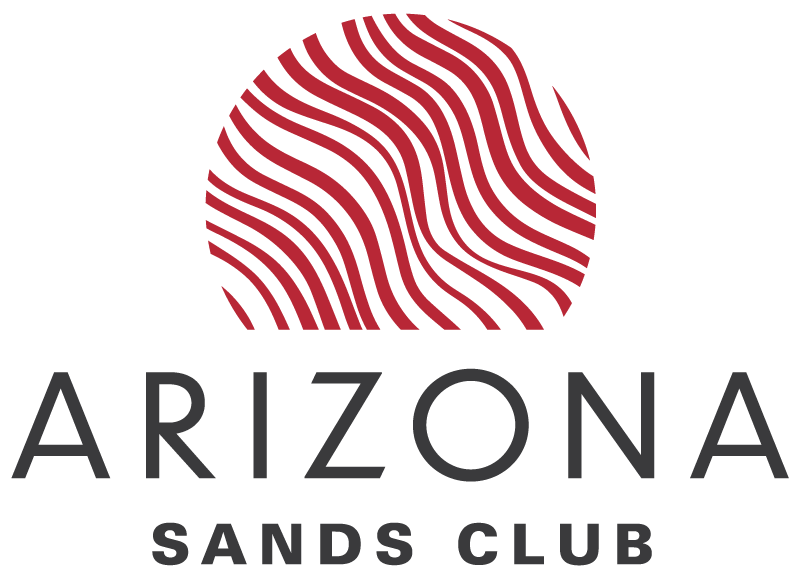 Arizona Sands Club Membership Policies and Terms and Conditions
PAYMENT OF MEMBERSHIP ACCOUNT
If accepted into membership, I will pay my membership account in full when due, including any processing fees. A late charge up to the maximum amount allowable by law, or other penalties, may be assessed for past-due accounts as provided for in the Membership Documents, as defined below. In addition to late fees, penalties may include, but are not limited to, suspension of Club privileges and/or expulsion from membership. I will pay all reasonable attorneys' fees, investigator fees and costs in the event my account is turned over for collection.
As a condition of acceptance into membership, I agree to complete an ACH or credit card/debit card authorization agreement within 7 days of such acceptance. In the event I fail to do so, my membership charging and use privileges will be suspended and I will not be able to access the Club. If I fail to complete such authorization agreement within 30 days, my membership will be terminated. As more fully stated in the applicable authorization agreement, such agreement will allow the Club to make recurring deductions or charges to satisfy the balance of my monthly statements in full as they become due. In the event any bank account or credit or debit card charge is rejected for any reason, all membership charging and use privileges will be suspended. My membership will also be subject to any additional suspension or termination provisions set forth in the Membership Documents, as defined herein. A membership terminated for nonpayment may be reinstated, if at all, at the sole discretion of the Club and upon such terms as the Club may determine. Credit card payments are subject to an additional fee, as stated in the credit card/debit card authorization agreement. Any delay by the Club in enforcing its rights and remedies herein does not constitute a waiver of any such rights and remedies. These payment terms control in the event of any conflict with any other terms or membership policies to the contrary.
MEMBERSHIP POLICIES
The enrollment terms contained herein, the Membership Bylaws, the Rules and Regulations, and the other written policies of the Club, as each may be amended from time to time (collectively, the "Membership Documents"), set forth the Club's membership policies, including, but not limited to, provisions in the event of divorce, arbitration of disputes, resignation, membership redemption, financial obligations, disciplinary action, and release of liability for personal injury and theft. If accepted into membership, I agree to conform to and be bound by the Membership Documents and acknowledge that such agreement is an integral part of my agreement for privileges at the Club. I hereby acknowledge receipt of a copy of the Membership Bylaws and the Rules and Regulations.
I ASSUME ALL RISKS associated with accessing the Club facilities and the facilities of any participating network clubs, including, but not limited to, dining and event rooms, recreational amenities and outdoor areas, grounds, parking areas, equipment, golf balls or clubs, and golf carts. I ALSO HEREBY FULLY RELEASE AND DISCHARGE THE CLUB, ITS PARENT, AFFILIATED AND SUCCESSOR COMPANIES, AND ALL OF THEIR RESPECTIVE EMPLOYEES, AGENTS, SHAREHOLDERS, MEMBERS, MANAGERS, AFFILIATES AND ASSIGNS (THE "RELEASED PARTIES") FROM ANY AND ALL LIABILITIES, INJURIES, LOSSES, DAMAGES OR CLAIMS ARISING FROM MY OR MY FAMILY'S USE OF THE CLUB FACILITIES, INCLUDING ANY SUCH CLAIMS CAUSED BY THE RELEASED PARTY'S OWN NEGLIGENCE. The Club may redeem my membership at any time by repaying me the Initiation Fee (without interest or premium of any kind), if any, that I paid to the Club. Upon such redemption, all of my rights to use the Club will immediately cease, and I shall automatically RELINQUISH, RELEASE AND DISCHARGE THE RELEASED PARTIES FROM ANY AND ALL LIABILITIES, INJURIES, LOSSES, DAMAGES OR CLAIMS ASSOCIATED WITH MY MEMBERSHIP AND THE REDEMPTION THEREOF.
By submitting this Candidate Application, I agree to the terms and conditions of the Club's Privacy Policy, a copy of which is available on the Club's website or by request to the Club. I may also opt out of receiving certain communications as more fully set forth in the Privacy Policy.
If this membership includes a spouse, I certify that we hold a marriage license or its equivalent and that we are each jointly and severally liable for all charges incurred under our membership.
If accepted into membership at the Club, this Candidate Application, any promissory note or addendum hereto, and the Membership Documents will be my membership contract with the Club. The terms and conditions of my membership may not be added to, amended or contradicted in any way by evidence of prior, contemporaneous or subsequent oral agreements of any kind, and I acknowledge there are no unwritten agreements of any kind. By submitting this Candidate Application, I represent and affirm that the information provided herein is true and correct. If signing electronically, I agree that my electronic signature has the full force and effect of a signature affixed by hand to a paper document.
All benefits are subject to availability and may be amended, modified or discontinued by the Club at any time. All rates are subject to customary increases and applicable taxes. Dining discounts are not valid toward to-go orders, holiday or special events, private events, alcoholic beverages, service charges or the equivalent thereof (which will be calculated on the full ticket amount), or applicable taxes, and discounts may not be combined with other offers, discounts or promotions. Local Golf Access and traveling benefits require reservations through ClubLine. To qualify for the Young Executive membership, primary member and spouse must be under the age of 30. To qualify for the Faculty/Staff membership, primary member or spouse must be an employees of The University of Arizona. Young Executive and Faculty/Staff memberships are subject to recall and other restrictions that may be imposed by the Club from time to time. Additional terms and restrictions apply. See Club for details.